How to find soil information for your address
If you need soil information for a particular address, visit S-map Online. Click on 'Log in' and enter your login credentials or – if this is your first visit – register for free.
After login, click on the large green button 'Explore Maps'.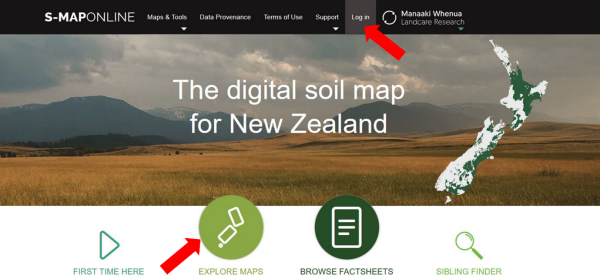 In the map view, enter your address of interest in the top left corner:
S-map Online does not yet cover all of New Zealand. There are ongoing soil surveys to improve coverage.
In case S-map data are not available for your location(s) of interest, S-map Online will tell you and advise of alternative data sources.
If you are still struggling to find the information you are after, feel free to get in touch with our Soils Helpdesk.