Kia ora and welcome to Manaaki Whenua's Soils Portal, your comprehensive source of information on New Zealand's soils
Don't know where to start?
Don't know where to start?
Use our Quiz below to find what type of information you are looking for:
S-map Online
The digital soil map of New Zealand
S-map data includes fundamental soil property data - such as depth, stoniness, clay and sand content - created from field observations and expert knowledge, as well as derived soil data based on models (e.g., available water, macroporosity, P retention, pH, soil carbon).

The tool also allows you to create custom soil maps and download soil factsheets for specific locations.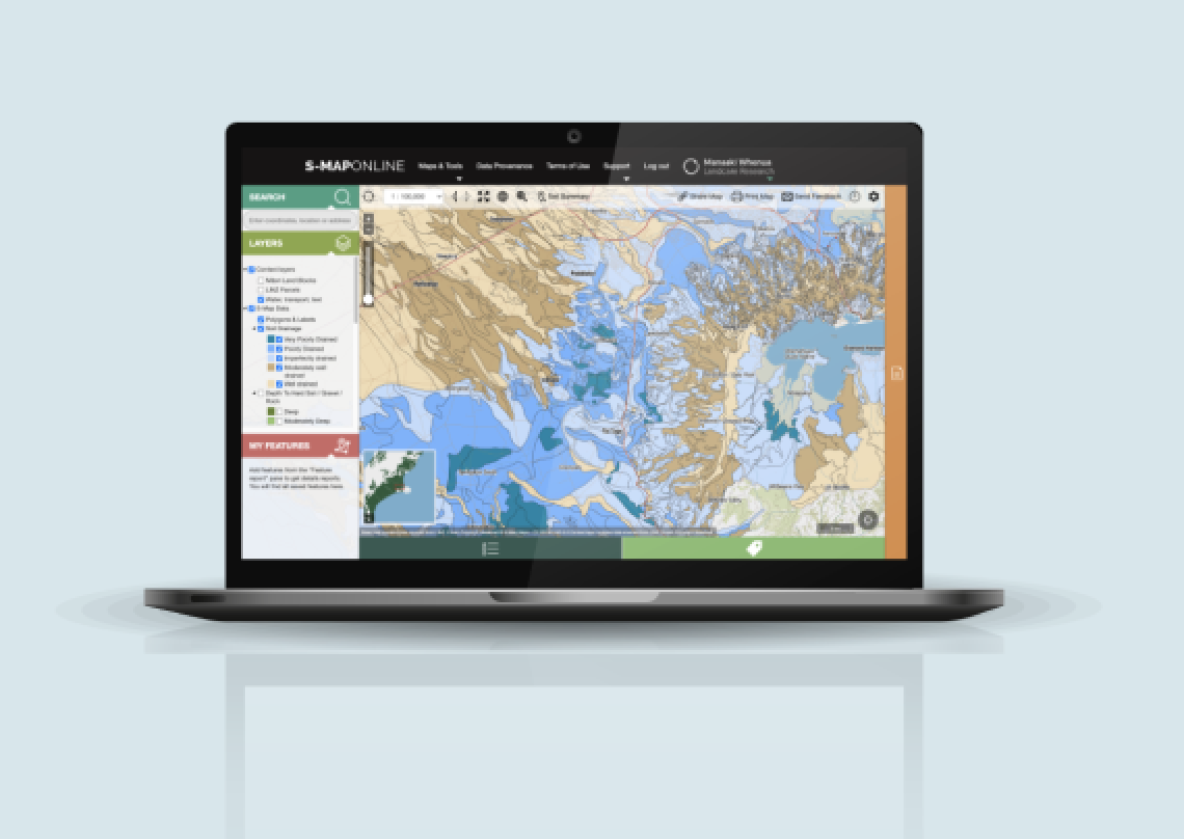 Manaaki Whenua – Landcare Research
Science for our land and our future - Tō tātou whenua, mō āpōpō.
We are New Zealand's Crown Research Institute (CRI) for our land environment. Our ambition is that New Zealanders use our land, soil, and water resources wisely. Finding a healthy way to balance land and ecosystem use is critical to our future prosperity, using information and tools to support effective management of our land resources.