National Soil Data Repository (NSDR)
The NSDR is a crucial part of our soil data infrastructure in New Zealand
The NSDR is our data repository for soil observations, including soil analytical results. While S-map Online and the LRIS Portal are the most visible manifestations of our national soil datasets, the NSDR sits in the background, a less visible but crucial foundation underpinning all other datasets.
The NSDR includes the original National Soils Database (NSD), a set of 1,500 'elite' soil profiles described and analysed across the country. At present, the NSD and the 'Overseas Database' are the only publicly available soil 'point' datasets.
National Soils Database (NSD)
10 October 2021
New Zealand's largest site information database
The National Soils Database (NSD) is a crucial part of our soil data legacy in New Zealand.
The database contains descriptions - profile data collected from soil pits - of about 1500 New Zealand samples scattered throughout New Zealand, together with their chemical, physical, and mineralogical characteristics.

Learn more about the NSD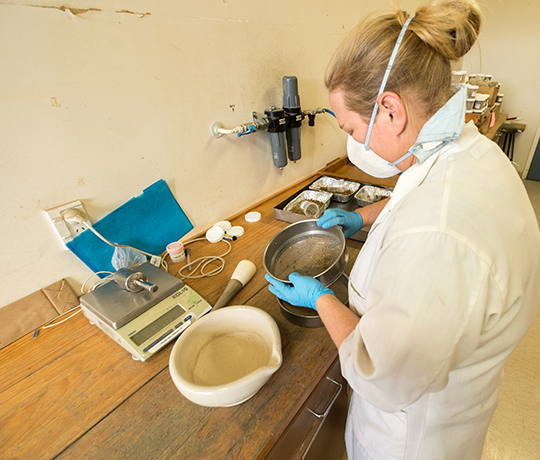 Key features
World class soils observation data system
Able to meet today's needs for soil data
Provides a tool for capturing new and legacy soil data
Cohesive system for soil resource information
Conforms to national data standards and international data sharing protocols
Usage and licenses
Data Provenance
Issues to Note
Citation
| | | |
| --- | --- | --- |
| Coverage: Mainland New Zealand | Date: Site records go back to the late 1950s | License: The NSD data available through the National Soils Database Data Viewer are ©Landcare Research New Zealand Limited 2015 CC BY-ND 4.0. |
View soil observations from the National Soils Database (NSD).
The National Soil Data Repository (NSDR) has been designed to capture the maximum level of data richness associated with observing soil phenomena.
In addition the NSDR conforms to best practice metadata standards for spatial information.